Taylor Swift Sends Love To Manchester During U.K. Tour Launch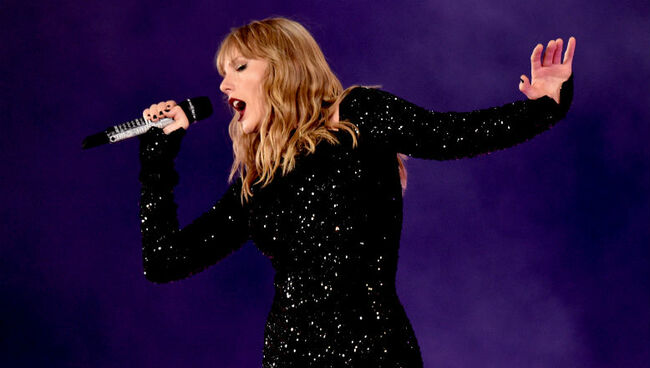 Taylor Swift has a way with words and the city of Manchester experienced that skill first-hand when the pop titan launched her first U.K. show from the "reputation Stadium Tour."
"You've shown that you're never gonna let anyone forget about those victims. And you've shown that you have such incredible resilience to keep dancing and to keep the innocence and to keep the joy," the 28-year-old star told the roaring crowd. "I just want to say, Manchester, it is such an honor to play for you tonight." Swift's speech served as a transition, before she launched into an acoustic performance of reputation cut, "Dancing With Our Hands Tied," on the second stage of her production set-up. Manchester has served as an emotional destination for any artist after the bombing that killed 22 people at the end of Ariana Grande's "Dangerous Woman Tour" at the Manchester Arena in May 2017.
Prior to the speech about Manchester, Swift shared some kind words for the LGBTQ+ community in honor of Pride Month. "It's very brave to be vulnerable about your feelings in any situation, but it's even more brave to be honest about your feelings and who you love when you know that it might be met with adversity from society," Swift recently told a sold-out crowd of 52,000 in Chicago. "This month and every month I want to send my love and respect to everybody who has been brave enough to be honest about how they feel, to live their lives as they are, as they feel they should be, as they identify."